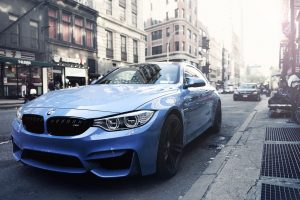 The Ministry of Transport (MOT) test is a legally mandated examination that has to be done on all vehicles that are older than three years. To prove that your vehicle meets the legal threshold to be certified as roadworthy, you need to have a valid MOT certificate. Further, you also need to have a valid MOT certificate to pay vehicle taxes. Below, we have detailed some key things that you should know concerning the MOT test.
1. To Take the Test, You Have to Pay a Fixed Price
Since the MOT test is a legal requirement, the cost of the test is usually set by the Government. As of January 2015, the cost of the MOT test stood at exactly £54.85. You cannot be charged more than the stipulated amount. However, it is legal to get a discount for the test. Should your vehicle fail the first MOT test, many retailers usually offer a free retest within a specified timeframe. However, if you take too long to carry out the requisite repairs, for example, car paint repair Reading before taking the test again and the specified timeframe for the free retest elapses, you will be required to pay for the test again.
2. The MOT Test Is Not a Service
Always remember that the MOT test is NOT a service test. Just because your car passes the test does not mean that its mechanical systems are in perfect condition. Basically, the MOT test is just a basic safety examination of your car. It does not focus on the internal function of all your car components. Unlike the MOT test, when you take your car for service, technicians will perform crucial inspections on important car systems such as the transmission, brake systems as well as the entire engine.
Although you are only legally required to ensure that your car passes the MOT test, it is imperative that you get your car serviced regularly so that all its internal components and systems are functioning as per the recommendations of the manufacturer. It is also important that you perform basic maintenance on your car such as checking the oil and water level as well as checking the state of your tyres.
3. You Can Fail the MOT Test Because of Minor Car Problems
Many car owners tend to overlook small issues in their vehicles. Though an issue may seem minor and inconsequential, it can make your car fail the MOT test. For example, if your car has a broken door handle or the washers are not functioning properly, the vehicle will not pass the test.
4. After Taking the Test, You Will Receive Advisory Notices
An advisory notice usually incorporates problem areas that the people handling the MOT test recommend that you take care of. Advisory notices usually cover a wide range of car issues some of which may not be related to why your car failed the test. Even when a car passes the test, it is common for advisory notices to be included in the results. When you are given an advisory notice, it is important to take action on the areas pointed out in the notice. If the problem areas are not addressed, they usually mutate into bigger problems and can be the reason why your car fails the next test.
5. You Should Only Take the MOT Test in an Approved Centre
Remember that not all garages can offer MOT tests. These tests can only be carried out in garages that have been approved by the DVSA (formerly VOSA). Once your vehicle has been tested and validated to be roadworthy, its details are usually updated in a database maintained by the MOT. Approved car testing centres usually have access to this database.
6. What Should You Do If Your MOT Certificate Is Expired?
If your MOT validation has expired, you should not drive your car on any road. If you are caught by the authorities driving a car without valid MOT certification, you will be arrested and prosecuted. The only instance when you can avoid prosecution is if you are driving a car without validation to a testing centre to take a pre-booked test. If your MOT validation has expired, first make an appointment with an approved testing centre before taking your car out on the road.