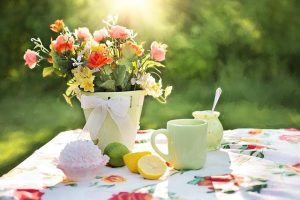 Maintaining your garden is a critical part of home maintenance. Whether you are an avid gardener or don't want to bother with the yard work, hiring an experienced horticulturist offers the perfect solution. While you might have a good place to relax, entertain guests, or just enjoy your view from the kitchen window, do you know how to maintain it? Perhaps you have a busy schedule and are unable to keep up with your home maintenance. Regardless of the size of your property, hiring a professional will help to ensure that the work is done properly.
Knowledge & Experience
A professional gardener fully understands what is expected of them. They will draw on their expertise and experience to correctly assess your plants and offer recommendations regarding your garden. This can include anything from cleaning up your garden to pruning, weeding, to cutting back perennials. They will also take the necessary steps if your garden needs more care. For instance, certain plants may need to be added or removed, depending on the season's interest or performance or aesthetic performance. A professional gardener will be able to handle all of these concerns and others.
Stress Reduction
A beautiful garden space not only helps to reduce your stress but also helps to make you feel freer. An experienced gardener will help to create that clutter-free, healthy and interesting space that you are looking for. The gardener will add certain elements to your garden that will help to enhance the overall outdoor experience, for example, colourful plants or colourful plants on the front porch to lure in birds or butterflies. They can also add plants used to cut flowers. Depending on what your family needs, an experienced gardener may also add edible flowers that can be plucked and enjoyed at a moment's notice.
Time & Money Savings
Hiring an expert gardener allows you to save a lot of time and money. Whether or not you love working in your garden, or don't know where or how to place a certain plant, an experienced gardener can help you achieve the desired results. Finding and planting quality plants takes a lot of expertise. What's more, you need to ensure that they live and thrive as long as possible. An experienced gardener will help you to achieve the perfect balance.
Perhaps you love working in your garden but just don't have the time due to your busy schedule. We understand that life is often busy but gardening isn't among your top priorities. Fortunately, a gardener's biggest priority is your garden. An experienced gardener will take care of your garden as you handle the rest of your affairs. You might be interested in some landscaping, if you are based in the Guildford area, there are local companies that can offer landscape gardeners guildford.
Improves Your Home Value
Regardless of whether you are planning on staying in your home permanently or just for a few years, a beautiful garden will add a lot of value to your home. In case you are planning on selling the home, a well-maintained home will help make your home more desirable. Alternatively, in case you are planning on staying in the home for a long time, you can boost your home's appearance just to add value to your home.
Gardening is not for everyone. You have to consider what to plant, do you want sun or shade, the amount of water you want, and whether the plant is a weed or a desirable plant. When you have an experienced gardener by your side, all these questions will be answered for you. We are here for you, whether you need minor assistance or more attention.