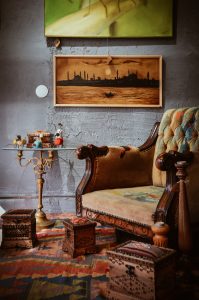 After investing heavily in your furniture, you definitely need to ensure that it is maintained in the best condition possible. Regardless of whether it is an item you bought for yourself, some bespoke furniture from Essex, a collector's item or something that you inherited from your loved ones, all furniture eventually starts to wear out and you have the option of either letting it deteriorate more or have it repaired. To enable you to better understand what may be required, in this piece, we are going to provide an overview of the 4 major types of furniture repair.
1. General Repairs
To start with, there are general furniture repairers. This refers to the individuals that you seek out in case you need to fix general wear and tear, some splintered wood, or warped metal. This includes the replacement of table and chair legs and the repair of any structural damage to your furniture. General furniture repairs also include resurfacing which involves stripping down and sanding of the old surface, using wood filler to fill gaps and holes and refinishing it with wax, polish, paint, stain, or lacquer. Even though woodworking and carpentry are the main skills involved in general furniture repair, it still requires the incorporation of other aspects.
2. Reupholstery
Upholstery can probably be considered a form of general repair, however, this type of repair is exclusively focused on coverings, paddings, and structural damage.
Usually, the old paddings and coverings are removed first then the structural repairs are first done. After the piece has been restored to its great form, a fresh set of padding is created depending on your design and specifications. The coverings used can either be of leather or fabric. Normally, the person doing the upholstery will create new padding for the piece before it is covered. This process requires a lot of specialised skills.
A professional upholsterer should possess extensive knowledge of fabric and a good understanding of woodwork.
3. Antique Restoration
A few furniture repair companies tend to specialise in the repair and restoration of antique furniture. A lot of skill, knowledge, and experience is necessary for this type of restoration. In addition, you need to have the right type of equipment to do this properly considering all the delicate pieces. A lot of restorers can carry out minor repairs onsite. However, they will undertake larger projects in their own workshops. Antique restoration covers a wide range of items including dining room tables, chairs, sofas, sideboards, bookshelves and amongst others.
4. Buying and Selling
For the end-user, this kind of business might not mean a lot to them. However, auction dealerships and houses know the importance of these. This type of restorer usually sustains his business through the purchase, repair, restoration and reselling of old furniture and antiques. In this type of business, only high-quality and safe antiques get bought and sold. This business ensures a booming second-hand market.
Make sure you seek out a professional who specialises in the restoration of antique furniture, reupholstering and the repair of all types of furniture.