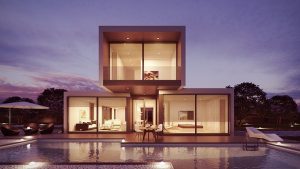 While hiring an interior designer might add to the total cost of your project, it can be a worthwhile investment for various reasons. Below, we will be going over some of them.
Be Able To Accurately Define Your Style
With so many resources available to you nowadays, it can be difficult to pinpoint the right style that you want with your design, especially when it comes to office design. After all, there are all kinds of inspirational resources that you can utilise including Pinterest and Instagram. An issue you might find yourself faced with is not being able to pinpoint the right style to go with. You might find yourself wanting a traditional farmhouse kitchen one day and a completely different style the next. If you are someone that finds it difficult to make a decision and stick with it, an interior designer can help you narrow down on an option to avoid decision paralysis. After all, you will be able to ask the right questions to a prospective interior designer and they will be able to help you finalize a design concept that you agree with.  If you are thinking about fitting out an office in Reading, you may need an interior designer.
Avoid The Headaches Associated With The Home Design Process
While you might assume the entire home design process is as easy as they make it look on TV, that is simply not the case. There are all kinds of tedious issues that can crop up which can make the entire process exhausting. Not only are you tasked with finding vendors, but you are in charge of ordering items and managing your own budget. By hiring a designer to handle it for you, it will allow you to minimise the necessary work that goes into redesigning your home which can help you focus on the big picture.
Have Access to Pre-Qualified Vendors
Hiring a service provider or vendor can be a headache in itself. After all, you have to sort through countless reviews and research your options. By hiring an interior designer, you will be able to effectively eliminate the entire research process. After all, you will be able to utilise the designer's respective vendor contacts which can help you identify a list of vendors that you can trust. This will not only help to reduce the necessary time to find the right vendors, but it can even help you get the best prices due to their business relationship.
Better End Result
One of the most significant reasons to consider hiring one has to do with the end result that you will get from hiring one. An interior designer will have the requisite experience and trained eye that is needed to get the best possible looking end result. They will be able to guide you through the design process and come up with a final result that is better than anything that you would be able to handle on your own. They can guide you through complex issues like knowing where to place furniture, finding the right sizing requirements, and more.
Avoid The Issues Associated With Buying The Wrong Stuff
If you have ever ordered something online for your home, you are likely well aware of how easy it can be to end up with something that you didn't expect. When you are tasked with finding all of the furniture and everything else to redesign your home, you will likely end up with things that don't mesh well with your decor. If you are tasked with designing your home on your own, you will be responsible for paying for and returning everything. By hiring a designer to handle it for you, they will be tasked with doing the buying and returning which can save you time from having to do it yourself. They will be able to help guide you into making the right purchasing decisions from the start.
Improve The Value Of Your Home
By hiring a professional, you will get a better-looking end-result which can help to improve the overall value of your home. They will know how to properly design your home to compete in today's market which can enhance its value.
More Unique Ideas
Along with having a much more beautiful looking home, they will be able to help you figure out answers to problems that you might be having and they will even be able to come up with unique ideas that can help make your space stand out.