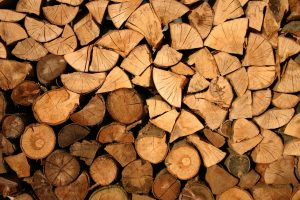 When it comes to timber, you will have two choices – softwood or hardwood. The terms can be somewhat misleading because some hardwoods are soft while some softwoods are hand. For instance, balsa wood is categorised as hardwood, yet it is a soft, deciduous angiosperm wood. What you should know is that both types have uniquely different properties. Such qualities make each and ideal choice for specific needs in woodworks in and around the home. For example, soundproof windows might use a different type of wood to bay windows.
Primarily, the cellular structure of the hardwoods and softwoods in what distinguishes them. And based on their core qualities, the terminologies used for the hardwood and softwood does make sense. For example, evergreens are often less dense than deciduous trees; thus, they are easier to cut. Conversely, many hardwoods are compact, and that is why they are harder to cut. Given this, there is no set minimum weight requirement for the balsa wood to become a hardwood.
Our manufacturers do offer different kinds of timber. Some of the woods available include:
Hardwoods
• Sapele
It is a solid, durable, and stable tropical hardwood that is ideal for joinery woodworks. That means it is an excellent choice for making stable windows and doors. Sapele is sourced from West Africa in places such as Cameroon. The timber has a Class 3 – 4 durability rating. It is an attractive wood thanks to its dark, reddish-brown look that makes it suited for a transparent wood coating and finish.
Benefits
– It does not require any preservation treatment because the tree species is not permeable; thus, it will be resistant to treatment.
– It has hardness or density of 640 kg/m2 – by contract, the density of European oak is 720kg/m2 while European redwood is 510kg/m2.
– More than half of the Sapele purchase from our manufactures have verified progress
– Sapele is suited to property in conversations and heritage sites
• Oak
It is the most preferred timber of choice for making windows, doors, and some types of furniture. Oak has been one of the top picks of wood types for window construction for hundreds of years. It is strong and incredibly durable, making it a suitable option for heavy woodworks meant to last a lifetime. The wood also exudes remarkable aesthetics thanks to the tree's grain.
Benefits
– It has beautiful woodgrain patterns
– It is extremely strong and durable
– Oak is one of the best choices for making authentic, traditional windows
– It is suited for conservation areas and heritage properties that require conventional aesthetics
Softwoods
• Redwood
The timber has a low moisture uptake that adds to is prolongs lifespan and its weatherproofing qualities. Such qualities make redwoods suitable for a diverse range of applications. Redwood windows are an excellent choice if you want to add some bit of traditional charm to your home without taking away its modern aesthetics.
Benefits
– It has brilliant dimension stability and is highly durable
– Redwood has a low moisture uptake that adds to its prolonged lifespan
– The wood exudes a modern yet subtle beauty
– It is suited for new builds and modern properties
• Accoya
Although it is specially treated softwood, Accoya does have some impressive qualities. The non-toxic acetylation treatment process alters its cellular structure, thus improving its performance. And thanks to the treatment, Accoya wood has enhanced thermal performance, excellent weatherproofing, striking aesthetics, and can last around 60 years. It also repels insects. If you are looking for timber to make modern or traditional windows, then Accoay will be a choice that fits both worlds. Visit our Accoya wood page to find out more about this type of timber.
Benefits
– It is very durable with a lifespan of more than 60 years
– The wood offers 40% better insulation than hardwoods
– Most of the factory-applied coatings last longer when done on Accoya wood
– Most of the wooden products made from Accoya are less likely to garble