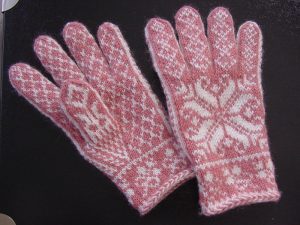 While buying gloves might not be the first thing you think of as winter sets in, they are undeniably important. They might not have any aesthetic appeal to them, but you still need a good pair of gloves unless you want your hands to be useless.
For you to have warm hands and to function effectively, you should purchase high-quality gloves. This means you should look into several crucial things while making your purchase.
While some things are pretty obvious for you to think of when choosing your gloves, you should also consider the activities you will engage in and the environment in which you will use the gloves during the buying process. For instance, consider more factors than the mere cold. Where do you work? Do you drive? Must you use a mobile phone while wearing gloves? Will you get wet?
Winter Glove Types on the Market
1. Fleece Gloves
Fleece gloves are made using tightly knit faux fibres that yield better insulation, hence superior warmth. Generally speaking, the degree of warmth fleece gloves yield is proportional to the weight of the gloves. More fleece material equates to warmer gloves. However, the thickness of the material will affect finger dexterity and hand coordination. The more material the gloves have, the more difficult it will be to move your fingers. As such, try to strike a balance between warmth and dexterity.
2. Liner and Leather Gloves
Liner gloves are typically thinner and tighter fitting. As such, these types of gloves are better for high and moderate energy activities since they allow for better movement whilst providing water and wind resistance. Moreover, since the gloves are quite thin and fit around your hands tightly, you can wear another pair of gloves to enhance insulation.
3. Soft Shell Gloves
Soft shell gloves are designed and made to be light, while still providing impressive resistance to Mother Nature's elements such as water, snow, and the wind. They are best used in a frigid environment as they are exceptional insulators. However, you can only use these gloves in cases of moderate activity. While they are not hard-use gloves, they are still challenging to use; they are nor all-purpose gloves.
4. Insulated Gloves
These are multi-layered gloves filled with synthetic fibre in between the layers. This structure helps provide better insulation and retain more warmth and heat. To guard absent water and snow, the outermost layer is made of waterproof or water-resistant materials, depending on the material.
Additional Features
Fibreglass gloves are the best gloves to have when usability and movement are essential owing to padded palms. However, you will not get much insulation.
Touch screen gloves, on the other hand, are designed for use with touch screens on mobile and electronic devices such as iPhones and Samsung Galaxy phones.
The Best Gloves to Buy for Winter Activities
Generally speaking, you need gloves that are not only warm but also functional if you are going to work while wearing the gloves. For the best insulation and warmth retention, you need gloves with multiple layers. The glove should have three layers; an outer waterproof layer, an insulating layer in the middle, and an inner lining layer.
Choosing the Glove Size
Choosing the perfect pair of gloves for winter starts by getting the right fit. Gloves come in 4 sizes: small, medium, large, and extra-large. The gloves should be big enough to allow ample movement of your fingers, whilst being tight enough to provide sufficient dexterity and freedom of movement of the fingers and block out cold air. This is why buyers need to consider uses for and functionality of the gloves.
Conclusion
Whether you are building an igloo, going cross country skiing, or having a snowball fight, you want to keep your hands warm. You need a good pair of gloves on your hands at all times. You can find a wide range of gloves at Chester Jefferies.